For Residents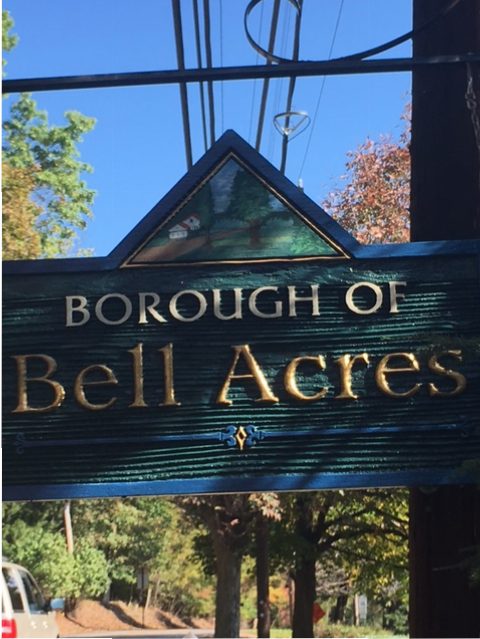 Infrastructure Improvement Schedule from Columbia Gas
Click here for more information
Infrastructure Improvement Schedule from Duquesne Light
Click here for more information
BOROUGH CODE/ORDINANCES:
Click here for more information
DYE TESTING APPLICATION FORM:
Click here for more information
SCHEDULE OF FEES:
Click here for more information
VOTING:
Location is Big Sewickley Creek
Volunteer Fire Hall
1850 Big Sewickley Creek Road
724-266-6151
Municipality – Bell Acres Borough
Ward 0 District 1
TAXES:
Gregg Cooper
412-418-4746
P.O. Box 312
Sewickley PA 15143
bellacres.taxcollector@gmail.com
Real Estate:  4.32 Mills
Per Capita Tax:  $5.00
Wage Tax: 1% (.005% to Boro .005% to School)
Allegheny County Tax:  4.73 Mills
Quaker Valley School District:  19.4711 Mills
Property Tax Dollars Pie Chart
Senior Citizens Tax Relief Program
Press Release – 2023 Borough Budget
EARNED INCOME TAX COLLECTORS:
Keystone Collections Group
724-978-0300
Allegheny County Commissioner
412-350-5301
Allegheny County Assessor
412-682-0815
SCHOOL DISTRICT:
Quaker Valley School District
https://www.qvsd.org/
BUILDING CODE OFFICIAL/INSPECTION:
Building Code Official/Inspector
Daniel Felton
BIU of PA (Building Inspection Underwriters)
345 Eicher Road
Pittsburgh, PA 15237
dfelton@biuinc.com – E-mail
P. 412.766.2565
F. 412.766.2711
www.biupacom – Website
Bell Acres Permit Application Form
BIU Pricing
ZONING CODE ENFORCEMENT:
Scott Shoup
329 Summerfield Dr.
Baden PA 15005
For Zoning questions, contact Borough Office:  (412) 741-5448
Approval required for:
fences
swimming pools
utility sheds
patios, porches, decks
signs
building demolition
garages
driveways
street excavation
REFUSE COLLECTION:
Valley Waste Services
261 Wallace Run Road
Beaver Falls, PA  15010
Customer Service  – 724-843-9373
Trash Pickup – Tuesdays (weekly)
Recycle Pickup –  every other Tuesday (starting with 1st Tuesday of month)
NEW GLASS RECYCLING GUIDELINES!  Glass will now be collected in your recycling container.  For more information regarding glass,
Click Here
.
* If you would like Valley Waste garbage and/or recycle bins, please order them thru their Customer Service 724-843-9373.  They will deliver them directly to your home.  You may use your own garbage and/or recycling cans. –
** Valley Waste Recycling Notice
***Bell Acres Borough is not contracted with any waste collection service.  Borough residents may choose any removal service they prefer.  Bell Acres Borough does not require recycling, it is voluntary for residents to participate.  The above contact information is for your convenience only.***
WATER SERVICE: 
Edgeworth Water Authority
412-741-5100
Ambridge Water Authority
724-266-4847
ELECTRIC:
Duquesne Light Company
Outage Ph#412-393-7000
NATURAL GAS:
Columbia Gas Company
Emergency 911
General 888-460-4332
QUAKER VALLEY RED CROSS SHELTER TEAM:  To learn more about our expanded Quaker Valley Shelter Team, please contact Carol Weatherby locally at 724-462-7844 or the American Red Cross of Southwestern Pennsylvania Chapter at 412-263-3100.