Public Works Department
The Borough staffs a Public Works Department that consists of three full-time public works employees. The Public Works Department of the Bell Acres Borough maintains the Borough's infrastructure such as borough roads, stormwater systems, parks and buildings. The work performed include roadway repair and maintenance, concrete curb repairs, cross drain installations, street sign and traffic mirror installation, storm drainage, heavy and light construction projects, right-of-way clearing and street sweeping.
CONTACT US:
Carl Bohn – Public Works Supervisor
Phone: (412) 741-5448
Email: ba_roaddept@comcast.net
WINTER MAINTENANCE
Winter Maintenance of borough roadways and certain PENNDOT public highways are undertaken by the Public Works Department with equipment, materials and personnel to perform snow removal and ice clearance; together with the application of anti-skid and/or de-icing materials.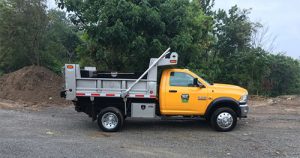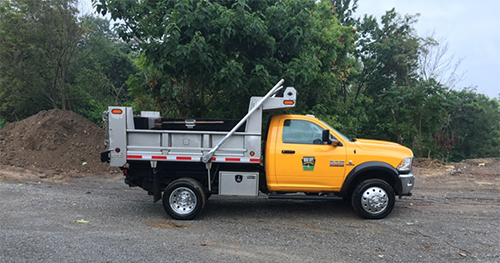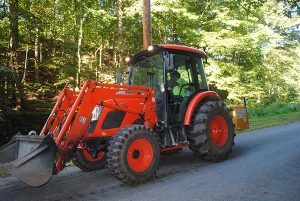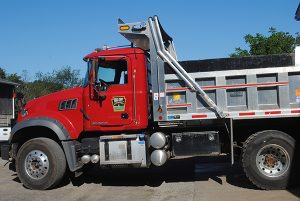 WHO OWNS MY INFRASTRUCTURE?
Bell Acres Public Works Department does not maintain private lanes, Allegheny County Roads, and Pennsylvania State owned roads. For further reference, click on the map of "Who Owns My Infrastructure?" This is an interactive map that allows you to search by address to see who maintains your road.
BOROUGH ROADS – BOROUGH OF BELL ACRES
| | | |
| --- | --- | --- |
| Backbone Road | Hamilton Drive | Sevin Road |
| Barley Road | Highview Drive | Skymark Lane |
| Beadnell Drive | Hopkins Church Road | Summerlawn Drive |
| Beech Ridge Drive | Hunt Road | Sunset Drive |
| Bell Farm Estates | Kennelly Street | Turkeyfoot Road |
| Bower Road | Lewis Street | Westholm Drive |
| Charleston Square | Maple Street | Willow Ridge Road |
| Dilworth Road | North Avenue | Witherow Road |
| Elm Street | North Lane | Witherow Road Ext. |
| Fairway Road | Partridge Court | Woodcrest Avenue |
| Fox Hill Drive | Pleughal Road | Young Road |
| Grouse Lane | Sands Avenue | |
| | | |
Maintenance on borough roads is performed by the Bell Acres Public Works Department. To report a maintenance issue, contact the Borough Office at (412) 741-5448.
---
COUNTY ROADS – ALLEGHENY COUNTY DEPARTMENT OF PUBLIC WORKS
Camp Meeting Road (between Fern Hollow Road and Leet Township)
Camp Meeting Road Extension
Maintenance on county roads is performed by Allegheny County Department of Public Works. To report a maintenance issue, contact Allegheny County at (412) 350-4636.
---
STATE ROADS – PENNSYLVANIA DEPARTMENT OF TRANSPORTATION (PENNDOT)
Ambridge Avenue
Big Sewickley Creek Road
Camp Meeting Road (between Rochester Road and Fern Hollow Road)
Henry Road
Hitzel Hill (Winter Maintenance/Snow Removal by Bell Acres due to agreement with PENNDOT)
Little Sewickley Creek Road
Maintenance on state-owned roads is performed by PENNDOT. To report a maintenance issue, contact PENNDOT at 1-800-FIX-ROAD (1-800-349-7623).